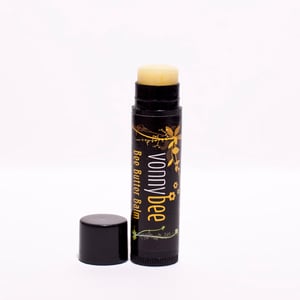 £

2.99
Organic natural lip balm.
This natural balm provides excellent intensive care for dry skin on any area of your body. You can use this product as preventative or curative.
Thanks to the rejuvenating/moisturising properties of the organic olive oil combined with the intensive nourishment of the Coconut oil and the health giving properties of the Propolis , Beeswax and essential oils.
Wherever you may use this balm it will leave that part of the body feeling deeply nourished, moisturised and rehydrated.
Because this balm is developed to soak into the skin 100% it is more like an intensive soak in a luxurious hot bath.
If you have some tired, hard or peeling skin just use the balm on the affected area and let the magic of mother natures ingredients soak in and regenerate your skin. Then allow the beeswax to act as a protector to prevent any problems happening again.
Made using all organic ingredients.
Organic Beeswax
Organic olive oil
Organic coconut butter
Organic almond oil
Organic propolis.
Our delicious balm now comes in this handy size container.
Also available in 15ml, 30ml and 60ml size jars.